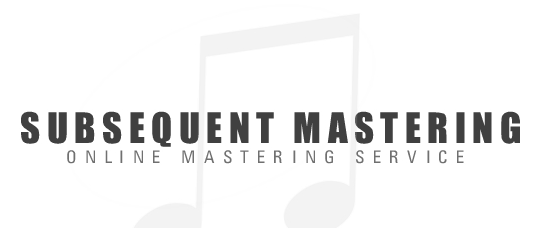 HOME | SERVICES AND PRICES | EQUIPMENT | ABOUT | ARTIST PROFILES | PRESS/TUTORIALS | CONTACT
HOME| SERVICES AND PRICES | EQUIPMENT | ABOUT | ARTIST PROFILES | PRESS/TUTORIALS | CONTACT
LATEST NEWS
LATEST NEWSSubsequent Mastering in Future Music Magazine (UK) Subsequent Mastering is featured in this months Future Music Magazine in an article about mastering for independant producers, our engineer Joe provided them with some words of wisdom regarding preparing your mix for a mastering session. Posted on: Weds 3rd Mar 2010 By: Joe
HOME
Subsequent Mastering offers an online mastering service, based in Nottingham, UK. Our philosophy is to provide a grassroots, friendly and high quality service, that creates peace of mind for our clients, and the best possible product, for the best possible value.
By using a hybrid system of analogue and digital processing, we produce the master you require, with maximum flexibility. We don't think mastering should break the bank, or be confusing and unapproachable. We arn't a recording studio that does some mastering, we don't do post production or other media, we concentrate on what you need, when you need it.
With top class monitoring by Focal and Benchmark, a customised Analogue processing and transfer chain and mastering grade plug-ins by Voxengo, PSP Audioware and Sonnox.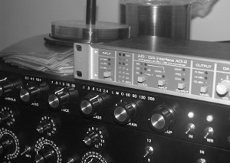 FREE TRACK OFFER
We want to show you what we can do….
Every artist or label has different needs, and everyone needs can engineer they can trust.
WE WILL MASTER A WHOLE SONG FOR FREE
….(or snippit if you so wish) for first time customers
To find out more:
Email Us
USEFUL LINKS
DELIVERY REQUIREMENTS
WHAT IS MASTERING?
WHAT OUR CLIENTS SAY
"SUBSEQUENT IS OUR GO-TO STUDIO FOR FAST, RELIABLE MASTERING SERVICES. THEIR TURN-AROUND TIME AND SONIC QUALITY RUNS CIRCLES AROUND THE COMPETITION. I AM ALWAYS PLEASED WITH THE CLARITY AND DEPTH OF PROJECTS THAT COME BACK FROM SUBSEQUENT. WORKING WITH THEM CAME UPON RECOMMENDATION AND I PASS THE RECOMMENDATION ON TO ARTISTS AND LABEL HEADS THAT I KNOW."
COSBY,
WWW.CARCRASHSET.COM